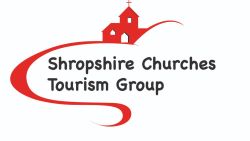 From Monday 15th June 2020 churches MAY be opened for private prayer, See the Members' Page for Coronavirus Guidelines
AGM POSTPONED. In view of the situation, we have decided to postpone the AGM until further notice.
Please note: our contact email address has been changed. Instead of each officer having their own address, there is now just one:- <sctgoffice@gmail.com>
It cannot be used from here, but you can copy and paste it into your email 'compose' box.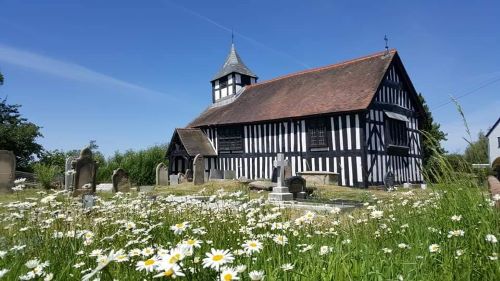 Melverley Church, pic by Karen Reynolds
SCTG is a network of unparalleled Shropshire churches and chapels in the county, which have dominated the landscape and life of communities for more than a thousand years. All our churches offer visitors both a warm welcome and features of interest.
SCTG is an ecumenical body of self-motivated people interested in the development and promotion of church tourism to enhance the visitor's appreciation and enjoyment of Shropshire. SCTG is a fully constituted voluntary organisation.
Are you visiting Shropshire ? This website gives you all the information you need to start exploring our churches.
Are you part of a church community in Shropshire? Find out more about the benefits of being a member of the SCTG
-------------------------------------------------------------
OUR LATEST NEWSLETTER (JUNE 2020) CAN BE READ HERE
.................................................................................
Membership
We've had a great response to the request for membership renewal. Thanks to all those who have paid for this year and next. We shall be working on the new brochure this year, so if you'd like to be in it now's the time to re-join. The cost remains at £60 for two years and now you can do it all online. Visit our new 'Membership' section for details.
NEW MEMBERS ARE ALWAYS WELCOME Click here for the membership form and to see the benefits of membership.
LATEST PRESS RELEASE AUTUMN 2019 Click here to see the latest news from the Heritage funded 'Virtuous Circles2' project, which will affect us all. You can see the powerpoint presentation from the launch at Leominster HERE
Our latest brochure, published every two years, can be seen here as a pdf. It's even better than the last!
The cover picture is one of several lovely windows in St Alkmund's Whitchurch
NEWS FROM OUR CHURCHES
Are you doing something special at your church? Send details to Anne at
office@discovershropshirechurches.co.uk and I'll post it on your page with a link here.