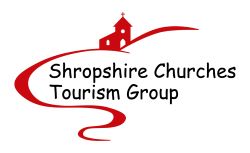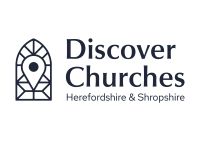 A website for those who love the churches and chapels of Shropshire, or would simply like to know more.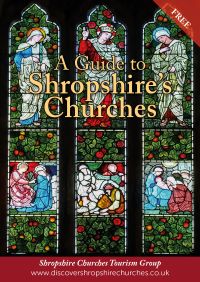 CLICK ON THE PICTURE TO SEE THE NEW BROCHURE.
We have been delivering all round the county to those members who couldn't attend the AGM.
If you haven't had your brochures yet or you'd like more, please email sctgoffice@gmail.com
CLICK THE LINK TO READ OUR LATEST NEWSLETTER, FEBRUARY 2022
---
Are you visiting Shropshire? This website gives you all the information you need to start exploring our churches.
Are you part of a church community in Shropshire? Find out more about the benefits of being a member of the SCTG
---
St Milburga's Church, Stoke St Milborough, has a brand new ring of 8 bells. They are celebrating with much postponed BELL FESTIVAL, 11TH TO 15TH June.Click the blue link for a poster including a programme of events.
---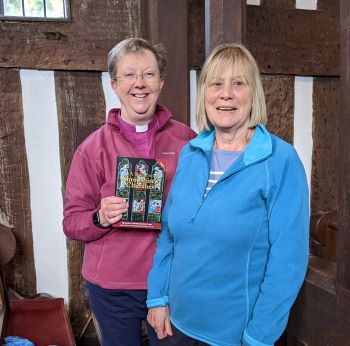 The Rt. Rev. Sarah Bullock, Bishop of Shrewsbury. has recently completed a pilgrimage, walking from St Winefride's Well in Holywell to Shrewsbury Abbey. Here she is at St Peter's, Melverley with Sue Gittins, our Melverley contact. Bishop Sarah is holding our new brochure.
---
AN UPDATED 'HANDY HINTS FOR YOUR CHURCH' CAN BE READ HERE
There are other helpful articles in our Resources folder, above, which is also being updated.
---
NEWS FROM OUR CHURCHES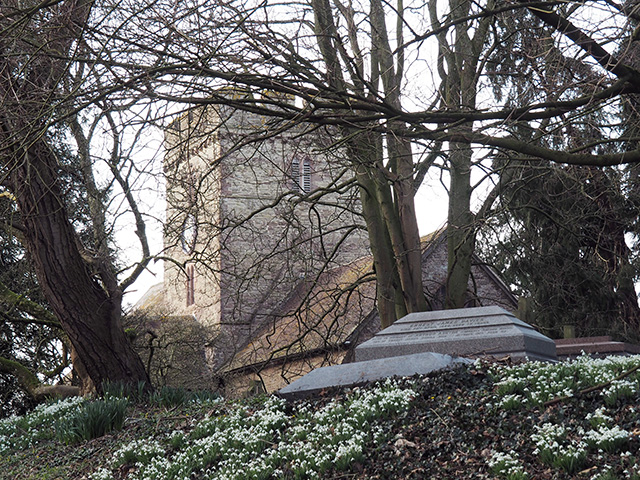 Hilary Norris of Leominster Priory will be giving a Platinum Jubilee Organ Recital On June 5th 2022 on the Cray and Davidson organ in St Peter's Stanton Lacy. Click the link to download the details or visit their page for a poster. ORGAN RECITAL
Are you doing something special at your church? Send details to Anne at sctgoffice@gmail.com and I'll post it on your page with a link here.
---
MEMBERS:-
Welcome to new members, Kinlet, Ellesmere, Edstaston, Upton Magna, and welcome back to Whitton and Whittington.
Welcome also to Shelve, who joined recently.
Membership
Visit our 'Membership' section for details.
---
.Follow us on Facebook www.facebook.com/discovershropshirechurches/