MEMBERSHIP FOR 2018-2019 IS DUE NOW. Click here for the membership form. The cost remains at £60 for two years. THIS IS YOUR LAST CHANCE TO APPEAR IN THE NEW BROCHURE NEXT YEAR!!
See the latest newsletter, October 2018 here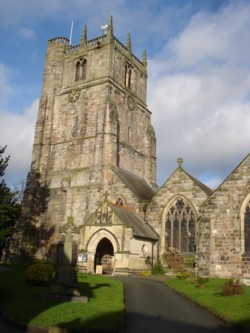 SCTG is a network of unparalleled Shropshire churches and chapels in the county, which have dominated the landscape and life of communities for more than a thousand years. All our churches offer visitors both a warm welcome and features of interest.
SCTG is an ecumenical body of self-motivated people interested in the development and promotion of church tourism to enhance the visitor's appreciation and enjoyment of Shropshire. SCTG is a fully constituted voluntary organisation.
Are you visiting Shropshire ? This website gives you all the information you need to start exploring our churches.
Are you part of a church community in Shropshire? Find out more ab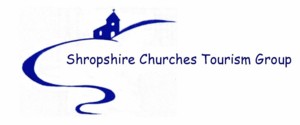 out the benefits of being a member of the SCTG.
---
Picture:-Parish Church of St Oswald King and Martyr, Oswestry. "Wilfred Owen 100" is a series of events remembering the poet who died 100 years ago at the end of the First World War. There are many events commemorating the end of WW1 all over Shropshire.
---
Follow us on Facebook www.facebook.com/discovershropshirechurches/